Truck Caps
Check Out A.R.E Truck Caps!
OUTFIT TO LAST Weekend adventure? Covered. Camping trip with the family? Covered. Job site companion? Covered. For over 50 years we have been covering truck beds with the most innovative, highest quality caps and covers built in the heartland of America: Northeast Ohio. We know you love your truck, which is why our passion is to manufacture the perfect companion for your truck, backed by the industry's best support and warranty. Take a look around, we believe you'll see exactly what you need to outfit your truck for life.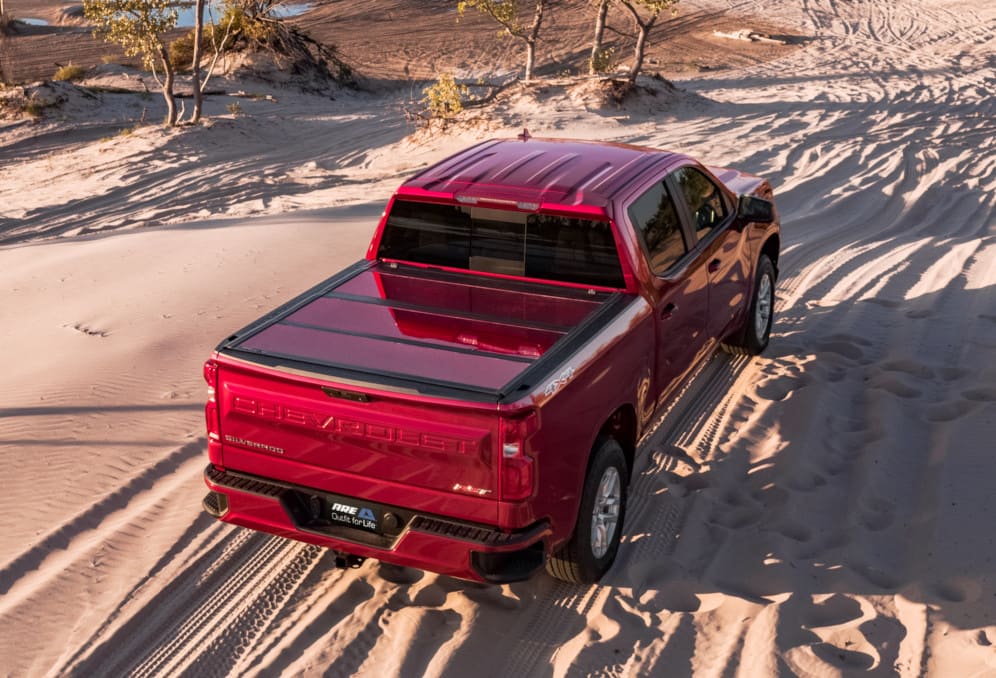 WHEN LIFE HAPPENS - NEW TRUCK TOPS FROM VEHICLE VENTURE
As a dealer for LEER, we offer a full line of new aluminum and fibreglass truck caps and accessories. From the rugged and cost effective LEER 100R to the stylish LEER 100XQ, there's a model to suit the way you use your pickup. Truck caps provide pickup truck owners with the ideal way to secure and transport cargo, protecting it from sun, rain, snow, and theft. Truck caps are constructed of strong, resilient fiberglass and painted using formulas that match those originally used by the truck manufacturer.
Custom designed to fit virtually every pickup on the road today. Add accessories like a roof rack, side toolboxes, or windows for extra versatility.
We carry new LEER truck caps for Ford, Chevrolet, GMC, Dodge, Nissan, and Toyota.
CALL 1-519-966-8642 FOR PRICING AND AVAILABILITY
Check Out LEER Truck Caps!